07 Jul

That Start-Up Life
Jami Steen from the University of Southern Mississippi tells us about her Madrid summer internship in the Marketing industry as one of Absolute's Summer 2017 Intern Heroes.
In the United States, I was told that Spain moves at a different pace. Yeah, no kidding. The nights are endless and slide into morning effortlessly. In the early morning metros, I play a game where I guess if people are going home for the night, going to work for the day, or maybe leaving the club to go to work. Either way, in the morning we all stumble sleepy-eyed onto the metro together. Work is relaxed; the heat takes it out of everyone. My friends and fellow interns—Meggie, Pauline, and Willem— and I all take turns brewing espresso. We stay pleasantly motivated by caffeine and hip-hop in different languages. Willem is building a website, Pauline is writing a marketing report, Meggie is curating content for online marketing, and I'm into marketing research. We sit together, and at lunch we push our laptops back, make sandwiches, and talk about everything. Relaxed right? But then there's the language…most definitely the quickest part of the culture.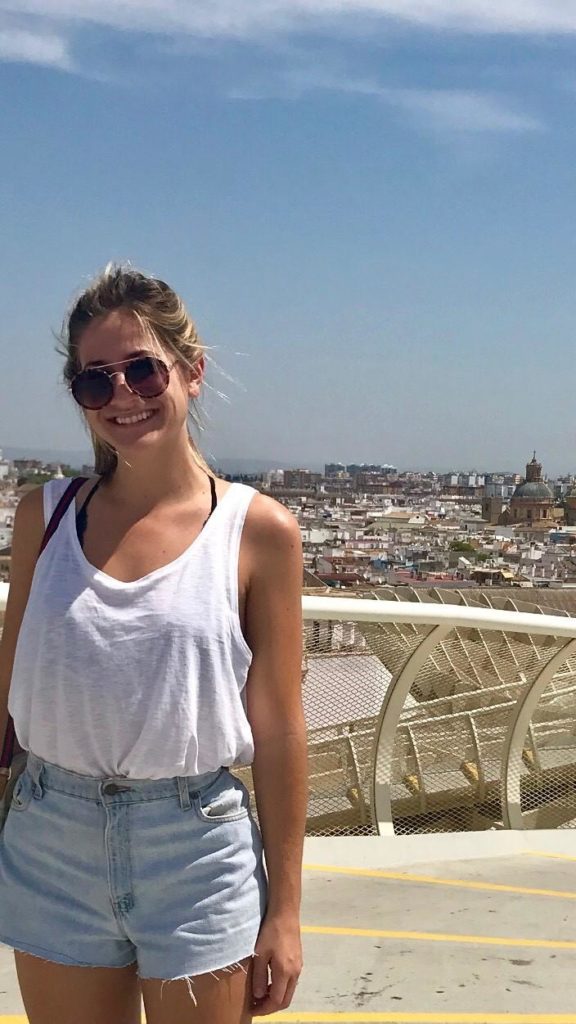 I speak Spanish best when I am forced to. For example, when I am lost in the streets of Madrid (frequently), I have no other choice but to walk up to someone and start asking for directions. I don't use Google Maps, but honestly I wouldn't have it any other way—I believe I have felt the way of the Madrileño by speaking to them throughout the day. They all take a moment to help me, and that is something I am pleasantly surprised by every day. I am literally at everyone's mercy here, and one day I got to return the favor. A young blind man found his way into the metro one morning, and as the doors opened I noticed he stood exactly in the middle of two sets of entrances. He couldn't locate the door. Time was passing quickly, everyone was on the metro, it began to ding to warn that the doors were closing, but I couldn't go without him. Without thinking, I started saying esta aqui, esta aqui, mi corazon, aqui. He found his way to me, I grabbed his arm, and we got on the metro together. I tried to say it's here, my love. But I actually said here is my heart. Anyway he accepted, made his way to me, I grabbed his arm, and we entered the metro together. Another lady grabbed his arm, and in the way a mother would guide her child, helped him sit. She looked at me with a grateful smile, and I gave her one back. This is how you learn the language.
Con amor,
Jami