20 Feb

Reasons to Live Abroad At Least Once in Your Life

There's a million good reasons why you should pack your stuff and move abroad at least once at some point in your life. Holidays abroad are great. But what if instead of being on vacation with your friends or family, you could experience the feeling of living somewhere new, immersing yourself in a different culture for some weeks (or even months), and making the most out of the whole adventure: on a personal, academic and professional level.

Why limit yourself to the opportunities back home? Here are our top 5 reasons to live abroad at least once – from experienced travelers, to future travelers.
Make New International Friends
People you meet during your time abroad will most likely be the best part of your adventure. Say yes to invitations. Go on trips with new colleagues and meet their friends, You're creating a network around the world, and that's awesome.
The adventure doesn't have to end when you get home.  Don't let those connections fade away! Visiting your new friends in foreign countries is a great excuse to travel. All you need to sort is the airfare, since your new pals will be happy to host you and show you around!
Read about Emily's summer in Spain which came with her internship experience in Madrid:
[56 days. 5 Spanish cities. 25 new friends]
Gain International Work Experience
Want to make the most out of living abroad? Find a summer internship. Having professional experience before you enter into the workplace will make you stand out from other candidates back home. Moreover, if an internship looks good on your résumé, an international internship looks even better.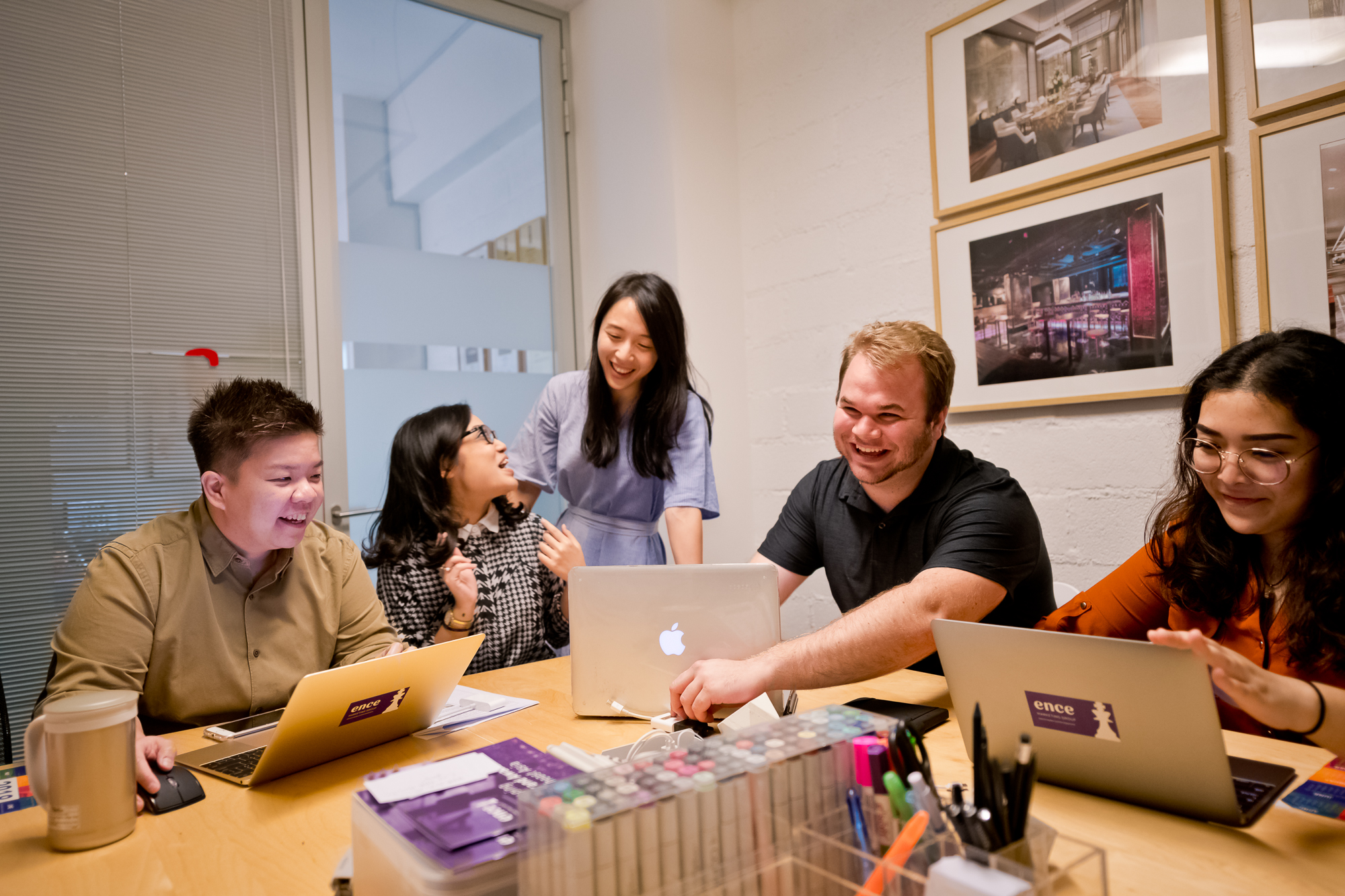 Experiencing culture shock as an intern is also way better than experiencing it for the first time as an employee in your future job, where you will have a lot more pressure and responsibility. You will learn to adapt to a new work atmosphere and gain insight into your industry from an international perspective. TOP TIP! Get a recommendation letter before you leave. Networking is also key. You never know who may help you find your full time job.
Read about Katrina's internship in London to discover what it's like to gain first-hand experience of the professional world in a foreign country.
Get to Know Yourself Better
Personal growth is a given. New locations will challenge you to find out more about yourself. Your values may even change.
You'll learn about the decisions you take in new situations and you'll understand why you behave the way you do. Finding out how you interact with different types of people – both on a social level and in the workplace – is another lesson you'll take away from interning abroad.
Seeing what you do and don't like while abroad will help you appreciate what (and who) you miss back home.
Get a New Perspective on Other Cultures
You will never open your mind to new cultures if you stay in your comfort zone. Living abroad forces you to get a more tangible experience than you would on holiday. Your perspective on life will change, for the better. You'll learn to embrace different traditions and, subconsciously, stop judging and fearing unfamiliar situations. At the end of your adventure, you'll be wiser.
A major reason for you to live abroad is FOOD. Trying authentic international cuisine at least once in your life is a must! Explore the location you're living in and take every opportunity that may pop up on the way.
Don't let others tell you what they learned abroad – experience it for yourself. You'll return home with a whole host of fun stories of your own.
Learn a New Language
Last but not least…if you have the chance to practice or learn a foreign language in the country of origin, don't think twice. Going abroad and immersing yourself in the language will be ten times more effective than studying it in school.
Set yourself up for success before you even go. Set your own goals. If it's all about work, choose your location wisely based on the field you want to get experience in. If it's about exploring the new country, choose a destination that allows you to travel. and move around the area. If you don't know where that would be, ask us! An internship abroad is the optimum way to squeeze these aspects into the same experience.
Now you've read our advice for living abroad, you've got everything you need to guarantee it's a meaningful experience.
Go rock it!