25 Nov

Looking forward to my Finance Hong Kong Internship!

My name is Claire and I have just finished my third-year Bachelor Study in Finance and Economics at The University of Sydney. As a graduate soon-to-be, I have been actively involved in various career opportunities throughout the year. However, I do think that this Hong Kong internship would be the most exciting and challenging of all. Upon joining this program, I had a choice between Shanghai and Hong Kong. There are two reasons that I chose Hong Kong: first, its special position as 'the centre of Asia', incorporated with a mix of both western and Chinese culture; second, Hong Kong has long been one of the world's most important financial centres, with presence of over 200 financial institutions. I look forward to immerse myself into its unique cultural environment as well as to get more insights on the finance industry.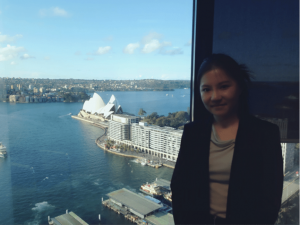 Before I was accepted into Absolute Internship, I was a mentee of the LUCY Mentoring program in Sydney. I had the chance to spend a short period of time in Credit Suisse to shadow my mentor and conduct work-based activities. Interestingly, my mentor and a few of her colleagues had all spent a significant amount of time in the Hong Kong office. Dynamic, vivid, fast-paced, and full of fun, these are the words that they used to describe the city. The difference between Sydney style and Hong Kong style makes the internship even more intriguing for me.
As a university student, I expect my Hong Kong internship to have a very steep learning curve. I am aware that the knowledge and skills I acquired in my study would be far from what is required in the working place, and I need to learn on-the-job. There will be moments where I feel frustrated or under pressure, but they would prepare me for the bigger challenges ahead. This is a special time for me, transforming from a student to a full-time worker, and Absolute Internship is exactly what I need to take that first step.