20 Jul

An Internship in Asia – Host Company Testimonial

Absolute Internship connects university students worldwide with employers based in multiple cities around the globe, providing the opportunity to take part in an international internship in Asia or Europe and to gain life-changing experience at the same time, Get engaged from the comfort of your home through a remote internship program, or by embarking on an in-person adventure travelling overseas — exploring a new culture, boosting your career development and increasing professional prospects for the future are part of every Absolute program.

Today, we were lucky enough to interview Insight Focus, an Asian-based company that hosted Absolute interns in 2019.

What was the interns role in the company? What type of tasks they were doing? What made them successful?
1. Could you please introduce yourself?
I am Alvin, the managing director of Insight Focus China. With 20 years of experience in the market research consulting industry, I lead my team to advise the key business stakeholders of leading brands on how to do their business differently and stay ahead of the competition.
In the past, I have also been a part of career speaker sessions within the Absolute Internship Shanghai Program, where I introduced the market research consulting industry, my professional experiences across the country as well as my life motto!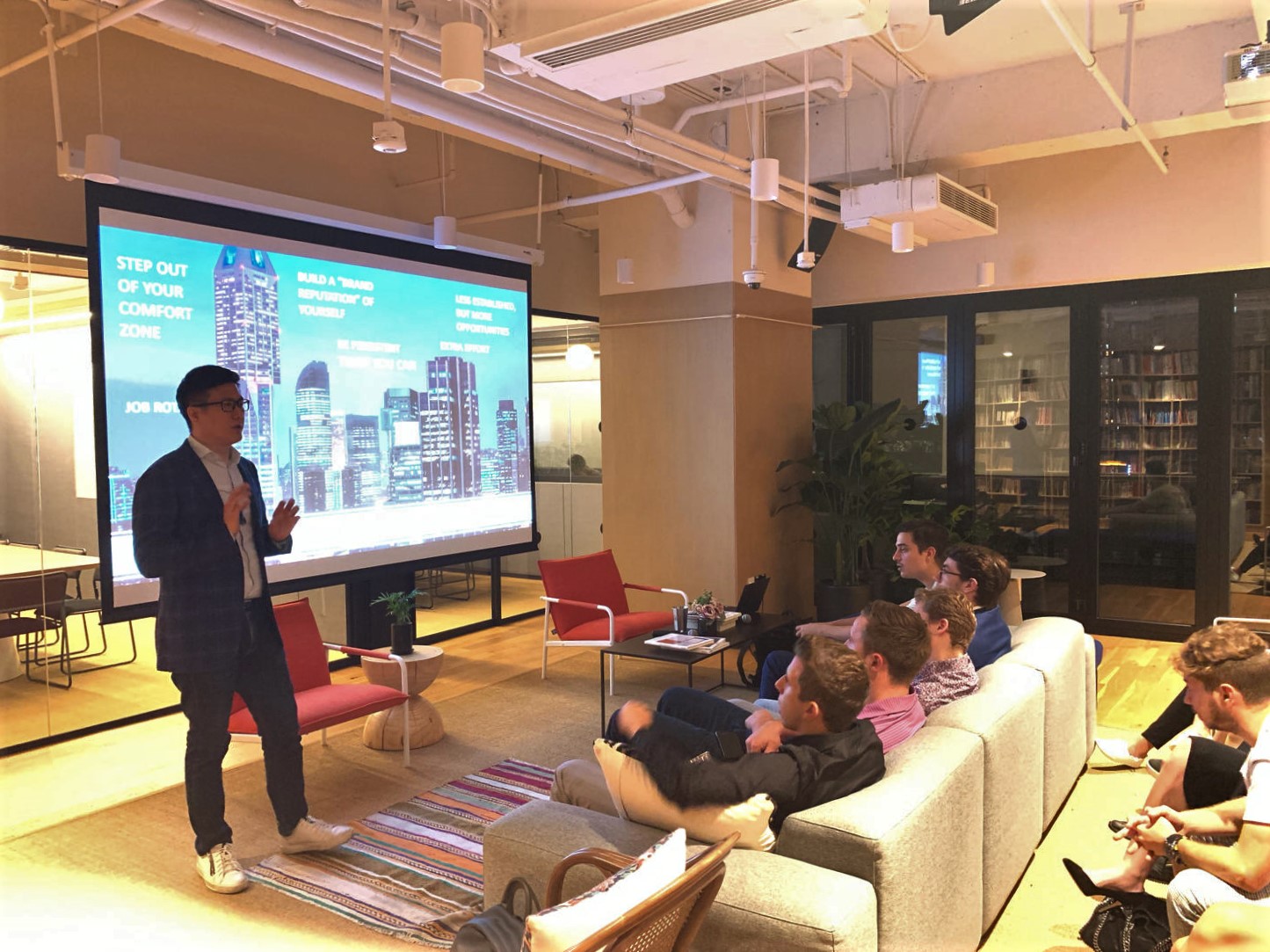 Absolute Internship Shanghai Program 2019 on a career speaker session by Alvin
2. What does Insight Focus do?
Insight Focus is an innovative market research consulting firm dedicated to an ever-growing variety of practice areas in the Greater China market. We are a collective of experts specializing in consumer studies, ethnography, idea co-creation, and digital research. Through providing insights on the market dynamics and consumer needs, we guide our clients on how to optimize their brand and product potential.
Specializing in the Greater China market, Insight Focus has its research offices in Hong Kong and Shanghai, and with operations offices in Beijing, Guangzhou and Taipei. Our extensive network of fieldwork resources covers most of the Greater China region, including all key cities, lower-tiered cities and rural areas.
3. Who were your Absolute interns and what role and tasks did they have?
In 2019, we hosted John from Butler University (Indianapolis), Aisha from American University of Paris and Yashvi from Brock University (Ontario). They were interning at the Shanghai office over summer 2019.
During their internship in Asia, they participated in new project proposals and client meetings, and worked on at least one market research project from start to finish. They also participated in report presentations to the clients' management teams. Their daily work in the company included:
Assisting the research managers on project management
Performing secondary research and data analysis
Coordinating research fieldwork
Supporting on report writing
4. Is there any project from them that helped you in the long-term?
Definitely! Yashvi, Aisha and John were working as key team members involved in various important projects for our long-term clients, including Lancôme, CocaCola, Caterpillar, Chow Sang Sang, Petronas and Lourve Hotels.
"They provided valuable support by pro-actively sourcing reliable information to help clients create effective solutions and new products."
They were also involved in the coordination and execution of the projects, conducting and compiling secondary research for vital internal quality checks and analyzing quantitative and qualitative primary data.
"In addition, they worked alongside senior consultants in preparing and generating an evidence-based report and handled focus groups and in-depth interviews."
The market reports were very useful for formulating the clients' brand and product strategies, and were highly praised by their management teams.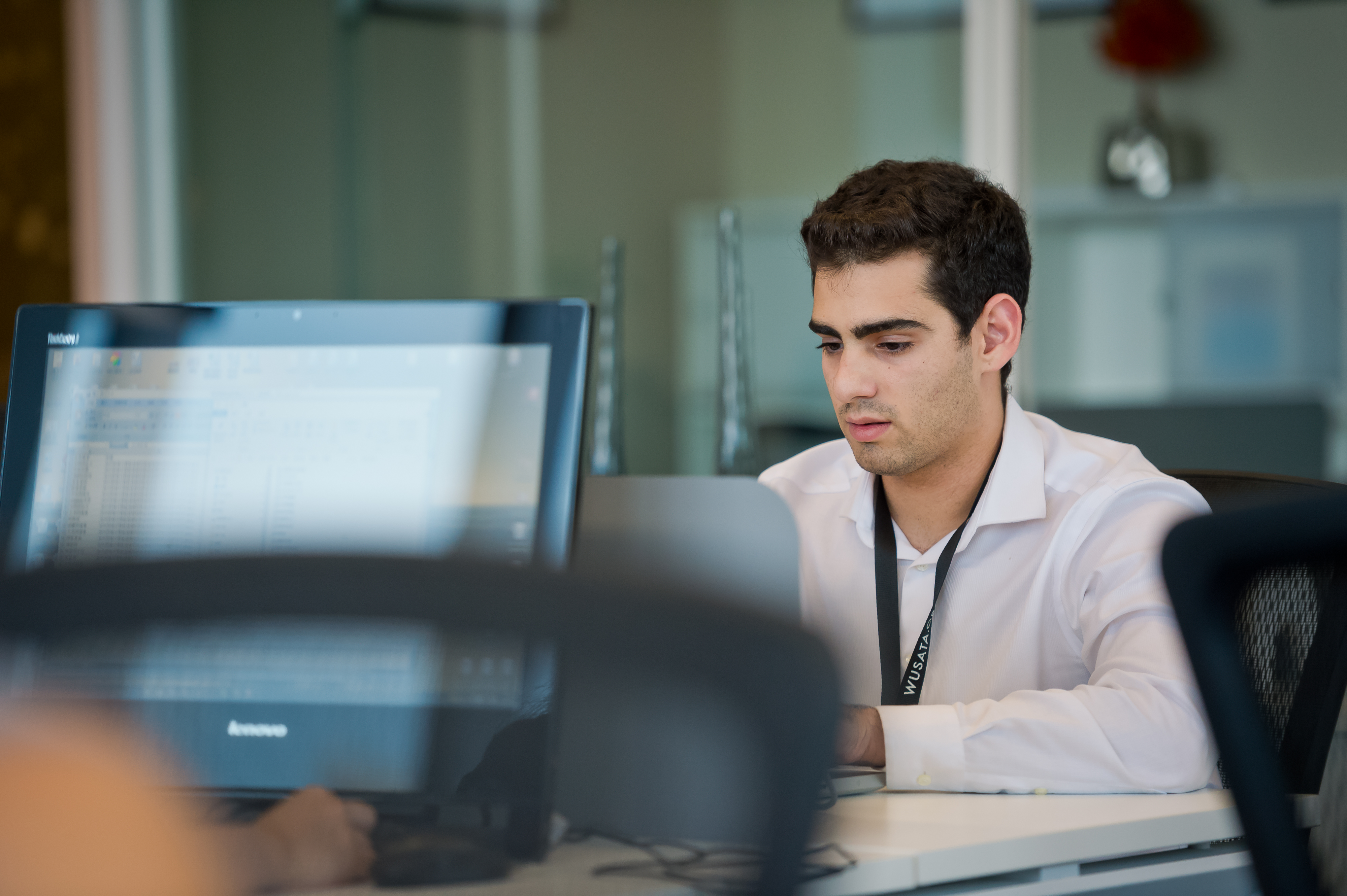 Absolute intern in the workplace during the Shanghai Internship Program
5. What are 3 traits that you think make a successful international intern in the workplace?
I would say 3 key soft skills will make an international intern successful during an internship in Asia:
Commitment. A successful intern should be committed to work to deliver what was promised to clients.
Open-mindedness. As an intern, you should work with an open mind to be able to learn a different culture/language and share your different perspectives!
Curiosity. An intern needs to observe as much as possible, take in all the information and ask questions to your managers and team members and exchange ideas.
Want to know more about what's it like to embark on an internship in Asia? Watch the students' video testimonials to learn about their experience and takeaways.