05 Nov

Life After University: The Safest Route to Take After Graduation

Graduating from university will probably be one of the most exciting periods in a young professional's life but also one of the most daunting ones. After three to four years of studying, living with your closest friends and getting accustomed to a new life in a new city, the university bubble finally bursts. How is life after university? And what's the safest route to take after you graduate?

Whether you decide to undertake a full-time internship or have just entered the job-market, you must acknowledge a major life change is coming your way.
It's important to understand that your education is not over after university. This is the start of your professional development.
The first few years after graduation might not be a straight road and you might encounter difficulties adjusting to working life, finding your first internship or accepting the fact that you have to move to a new country to find that career you're pursuing. So, whether you are a recent graduate with some professional experience or a university student looking for work experience, you will definitely benefit from some tips to assist your transition into the working world.
We are featuring 3 young professionals that have just entered the job-market and have shared their insights with us on the transition to the working world.
Embrace the New Experience but Prepare for Culture Shock
Molly Donegan is a 23-year-old Scotswoman working for Disney English, in Shanghai, China. After living her whole life in Scotland, she decided to step out of her comfort zone and accept a job as an English teacher in China.
Ms Donegan recalls experiencing a culture shock and finding the language barrier overwhelming. She had to get used to a new job, a new lifestyle and a new flat. She had studied abroad in the past but China was a totally different ball game for her, very different to any of her prior international experiences.

"My advice to anyone that is considering working abroad is to do it. You will have days I call `China days´, where things go wrong and you feel a tiny bit homesick, but you will work through them," Ms Donegan explains, "You will have the best experience of your life, you will travel to places you have never seen and meet amazing people along the way. So, don't let the initial culture shock stop you from having the time of your life".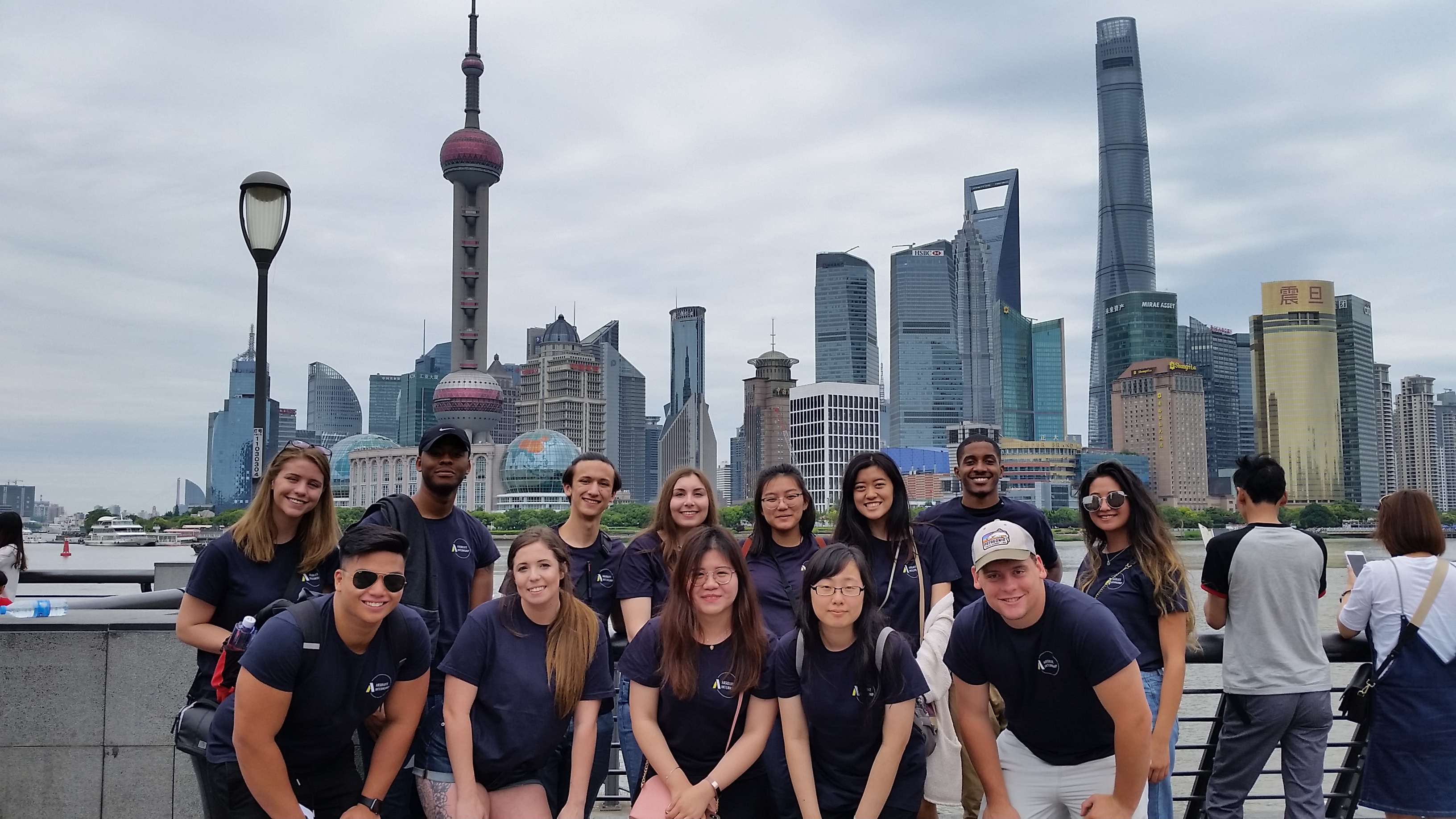 [Learn about Internships in Shanghai]
Gorane Urain, a biomedical engineer working in the Basque country, Spain, agrees with Ms Donegan and points out that although a new country, a new city and a new language can feel daunting, this feeling is just temporary. Ms Urain currently works for KIRO Grifols, a successful technology company that specializes in the automation of equipment for the hospital sector, such as patient specific chemotherapy medication. However, before she obtained this job, she undertook an internship in Aix-en-Provence, France, and she believes this international experience was the key to finding a good job.
In 2018, Ms Urain went to France during her fourth year of university to intern for the biomedical department of Aix-Marseille university. She only knew the basics in French and was terrified when she found out she was the only foreigner in her office.
"My boss spoke fluent Spanish but he was much older than me and didn't hang out with the staff. I hated having to depend on him to translate everything. I did not want a babysitter," She explains, "So, when the staff at work decided to meet up for drinks, I joined them and came out of my shell. If I didn't know how to say something in French, I would try in English, if that didn't work, hand gestures did. There is always an option and communication is key".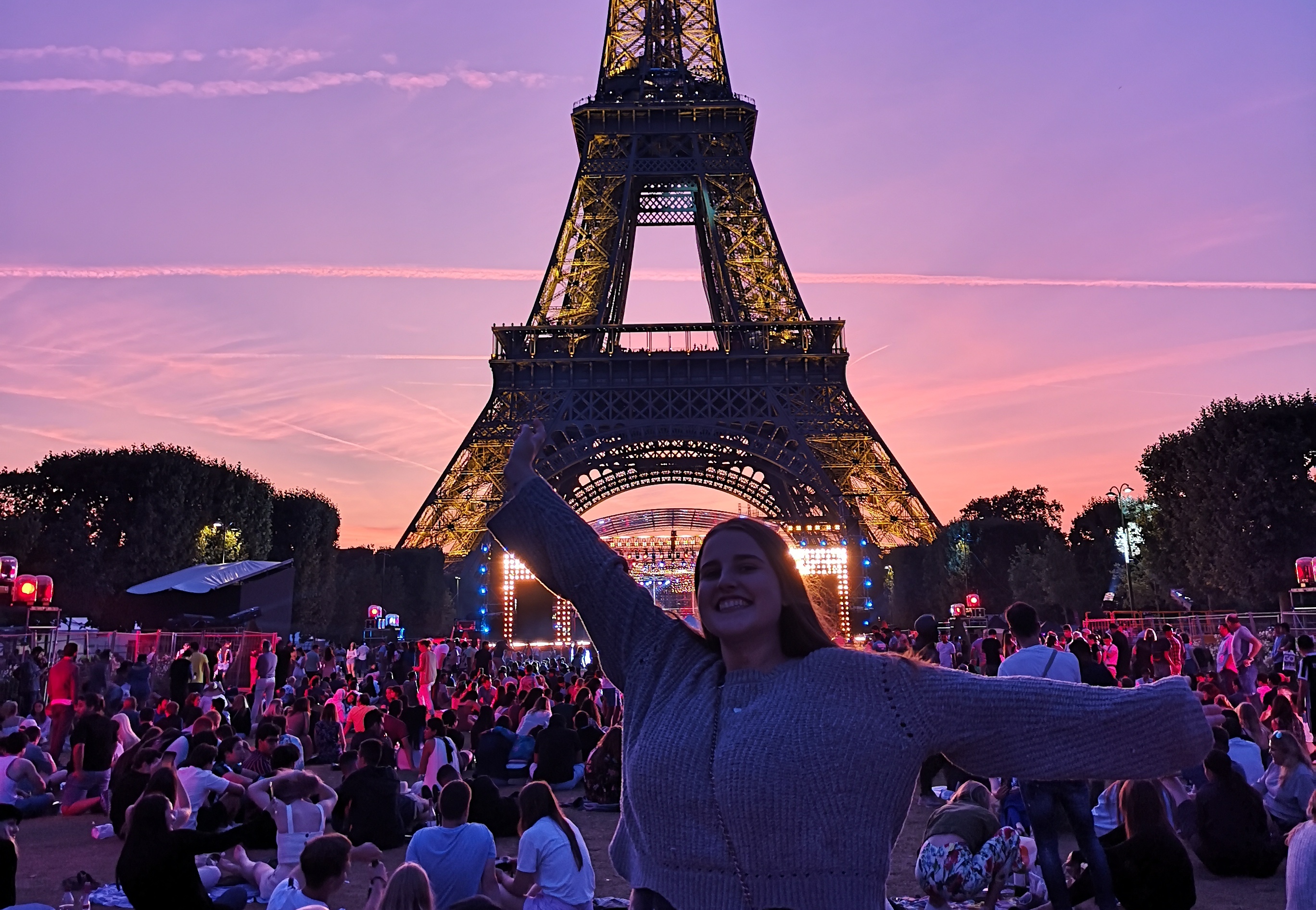 Fear Is Your Worst Enemy
Some people can dive straight into foreign language conversations with lots of confidence and enthusiastic hand gestures. For most of us, however, those first conversations in a foreign language can be stressful. The fear of speaking a foreign language with locals usually boils down to being afraid of looking silly and failing to get your point across. But the truth is you will never look silly, you will demonstrate courage, determination and confidence.
Ms Urain explains that during her first weeks in France she was constantly translating Spanish into English, then English into French. She knew she was making mistakes when she was speaking French to her work colleagues but she was also learning from her mistakes. Ultimately, everyone loves when a foreigner learns their language. Even speaking five or six words in the local language will get you respect from locals.
The first few days in your first graduate job can be intimidating even without a language barrier. Tomas Cuesta, a system engineer at Mott MacDonald in London, explains his transition from university to working life.
"It took a couple of weeks to get used to this transition. I went from being in a course where everyone was at the same stage of their careers and was roughly the same age to working in a company with engineers of different levels of experience and seniority."
Mr Cuesta points out that participating in social events at work, volunteering in different organizations and attending sports events, really helped him adjust to this new stage in his life. This way, he met people from different cultures and customs and established a new friend group in London.
[What's an Internships in London about?]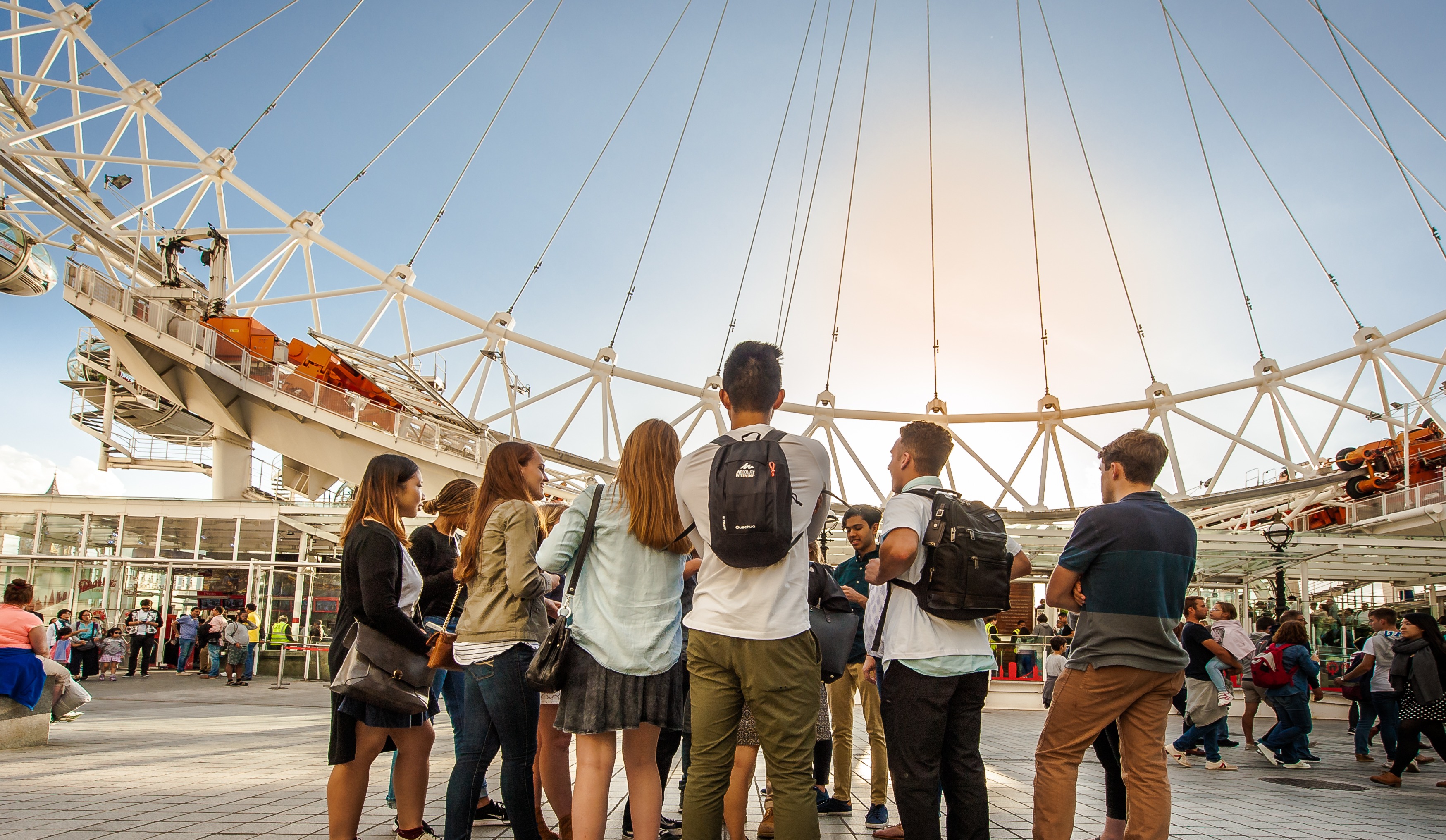 Internships: A Stepping Stone to Success
Ms Donegan, Ms Urain and Mr Cuesta all agree that having international experiences on their resume, along with completing an internship at some point before graduating, really helped in aiding their transition into the working world.
Completing an internship is a great stepping stone towards your first graduate job. Employers look for relevant work experience that can back up your academic abilities and completing an internship, whether as part of your degree or optional, will help you obtain this experience. At the end of your internship, you will have developed skills and knowledge relevant to your field and will have extended your professional network.
"Employers value independence and what better way to show that you are capable of working independently than having international experience or having worked abroad?" Ms Urain points out.
"I believe my international experience in Finland definitely helped me in obtaining my current job at Disney English," Ms Donegan explains, "My employer was looking for graduates that had lived and worked abroad or spoke a second language". 
"During my internship at TEKPAM engineering in Spain, I learnt what was expected from me in a professional setting. This way, when I started my graduate job, I knew what was expected of me and could focus all my energy on excelling in my projects, instead of worrying about all of the office jargon," Mr Cuesta explains.
Your Future Starts Now!
Transitioning to your first full-time job in a different city can be challenging but far from impossible. Use their tips to make the transition process as smooth as possible and remember: don't be afraid to ask questions, strive to learn the local language and never ever give up after a bad day.
The best is yet to come!