06 Mar

How Are Women in Absolute Internship Chasing Their Dreams?

International Women's Day is a global day celebrating the social, economic, cultural and political achievements of women – while also marking a call to action for accelerating gender equality. This event is not only an annual day in our calendars, but the whole month of March is celebrated as the Women's History Month.
Future is Female
In the spirit of the day, we're celebrating diversity in our team! Women in Absolute Internship have been chasing their dreams regardless of society cliches, impositions or backgrounds.
"I've chased my dreams by being a professional and also becoming a mum – balancing work and travelling the world but also being there for my daughter."

– Sabrina, University Partnerships Manager

"Coming from Venezuela, the biggest dream has been to be able to travel abroad despite of family and friends being scared of a woman travelling at such a young age and embracing a different culture."

– Eumari, General Manager at Absolute Internship

"When I was 18 living in Poland, I decided to move to Madrid, Spain and pursue my dream of learning Spanish. I was told I needed to go to university first. Despite of my family and friends insisting not to do it, I made my dream come true and moved to the Spanish capital and never regretted it. Not only do I speak fluent Spanish now, but I also met amazing people who are good friends. I finished my university degree after I came back to Poland, two years later than my friends, but I made my biggest dream come true!"
– Magda, Placement Manager at Absolute Internship
70% of our current team members are female
We strive to promote women's rights and equal opportunities for women at work. We want to honour and celebrate the important and impressive achievements of some of our team members.
"The biggest achievement at AI has been to have a team that is balanced between  women and men in the international education industry, both with great experience and spectacular backgrounds. I believe that part of the feminism movement is to ensure that women have the same rights as men."


– Eumari, General Manager at Absolute Internship

"The achievement that I'm most proud of at AI is to build a wonderful team that has been able to have a great and positive impact on lots of students"

– Aurélie, Co-founder at Absolute Intership
61% of the students joining the

Absolute

Program

in 2019 were young professional women!
We are beyond proud to inspire success among female students across the world through life-changing experiences. We provided valuable career development to hundreds of female interns in 2019, and we're ready to welcome even more young professional women in 2020 to the Absolute international community.
How an Absolute Internship Abroad Changed Female Students' Lives
Every year, female students come back home with a significant personal and professional growth after being abroad for the first time during 1 to 3 months. They become our Alumni and some of them want to go further as Ambassadors around the world. These are 4 women interns that chased their dreams by embarking on an international adventure and getting valuable work experience in foreign countries:
"My time in Barcelona was really a dream come true. From the culture, food, language, and customs I learned so much. For my internship, I worked for a non-profit organization called APSOCECAT who serves the deaf-blind community. My job was to research how dance can improve the lives of deafblind people and strategies and methodologies for introducing it to them. Upon completion of this research, I felt so accomplished. I was able to come up with a strategy for introducing my passion of dance to a new community. It was a truly humbling experience."
– Makayla Peterson. Temply University at Philadelphia, US
"Unlike a usual internship, I was treated like an employee and given the same tasks as all my colleagues which provided me with first-hand experience of what life would be like in the legal profession! I could not recommend it enough. I had so much free time after work and on the weekends to explore the city with my new friends! Absolute Internship provided the most amazing experience for me. I cannot wait to join their London program this summer."
– Anna McLeod, Royal Holloway University of London
"Participating in this program was one of the best career decisions of my life. The program does a great job of ensuring career development and success. You are able to experience another culture and explore all the amenities it has to offer while pursuing your career endeavors with help and support throughout the way. Throughout my experience, I have gained career and personal growth. I have also developed life long connections."
– Emem Udoh, Butler University at Indianapolis, US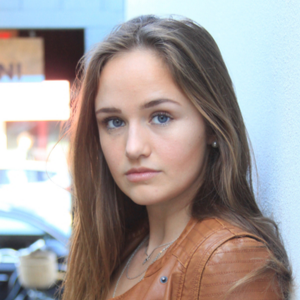 "I had an unforgettable experience interning in Barcelona and could not recommend it more. I gained not only valuable work experience, but I was able to completely immerse myself in a different culture. All the people that I met through the Absolute Internship program were incredibly driven and inspiring. This created a wonderful learning environment that I will not forget!"
– Julia Kirkland, Loyola Marymount University
Women's equality can't wait. It's going to take everyone to think and be inclusive – all the time, everywhere.
{{cta('249b8b80-ceae-4429-94de-0d92df3cc6d5′,'justifycenter')}}