27 May

A Host Company Success Story Through a Remote Internship

We had the pleasure of interviewing Miquel Costa. He is the CEO of Visionario, a company in Barcelona, Spain that has hosted Absolute Interns in the past and that welcomed Martina Furano during the COVID-19 pandemic. A huge thanks to Miquel for his time!
Could you please introduce yourself?
My name is Miquel Dosta, founder and CEO of Visionario. We created Visionario 4 years ago, with a unique goal: being able to supply quality fashion design sunglasses at a fair price. My role in the company is focused on motivating a group of people that share the same goal and values and ensure that we all work towards the same direction. Furthermore, I am always deeply involved in the creative side of the company, as I believe our collection and brand should be taken care of with love.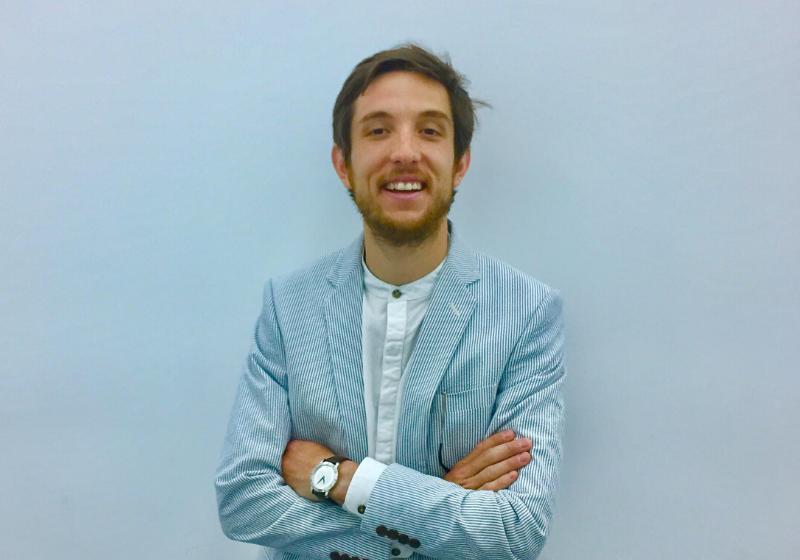 Miquel Costa, CEO of Visionario
Who was your intern and what responsibilities and tasks she had?
Martina Furano was the new addition to our team. Her addition to the team took place shortly before the global health emergency was declared, so this has been a quite different experience for both Martina and us. As part of her responsibilities, she needed to devise and develop written content in different languages for our communication channels, including online channels, social media, and posters. In addition, she analyzed our current branding to ensure it follows the brand's philosophy (and so that she could also learn about it); she outlined new proposals and adopted a clear, direct and honest communication.
How has your company been affected by the COVID-19 pandemic?
As Visionario's main focus is retail, COVID-19 and the state of emergency forced us to stop our operations almost entirely. Our sales were directly affected by the closure of our shops. Additionally, our wholesale operations were affected as businesses and optical stores that sell our brand throughout Spain and Europe were also forced out of business.
"We had to adapt our team to new work dynamics and focus our efforts on things that were still fully operational: social media, networking, developing future campaigns and promoting online sales through our website."
What benefits do you think Martina brought to your team or company?
Martina has been very involved in all tasks that were assigned to her. Along with the rest of the team, she learned to reinvent herself during this situation. She had a positive attitude, she constantly provided input and ideas, and she was always available – this has been an essential support during these unpredictable times. In addition, she was proactive, organized and resourceful when working alongside her team.
How has Martina been adapting to the

Remote

internship

and how has her role changed?
Originally, Martina was supposed to join the team and see in person how a brand like ours — with a young dynamic team — works and that she provided support to the communications and design teams. It wasn't possible to host her in the office, and Martina had to perform her role remotely. To ensure a smooth transition, we kept constant communication with the team through video calls and messages, so we could still be connected virtually.
In less than two weeks, Martina already felt part of the team, she quickly understood the brand's philosophy, and did her best to be an added value to the company, despite the situation.
Martina Furano, remote intern at Visionario
From your perspective, what are the 2 best professional traits of Martina that makes her a good intern?
Without a doubt, her adaptability to the current situation. She is an organized and proactive professional. On the other hand, she is a team player — something that we highly value at Visionario —, especially in this type of situation where you are forced to work from home.
"We have been extremely lucky to have her in the team during this unpredictable period, where reinvention has been key to be able to carry on!"