01 Jul

7 Things You Don't Know About Remote Internships

How do you find remote internships? Are remote internships as good as an on-site internship? What is a virtual internship experience like? The questions are endless when you're a university student. We hear you. It's not easy. You might have heard from your classmates about virtual internships that people are doing from home, but how does it work? Are remote internships legit? Will future employers value my remote internship experience?

Don't worry. We're here to share some eye-opening facts about virtual internships that you might not know, which will help guide you in making a decision about a remote internship and if one is right for you!
Companies Want Flexible Employees
As the workplace is changing rapidly around the world, companies want employees that are flexible, adaptable and with international experience. How do you best demonstrate to a company that you are flexible, adaptable and have international work experience under your belt?
You can prove that by completing several remote internships during your university time, You'll be able to work between 20-30 hours per week (as much as your semester schedule allows) or you can complete a virtual internship during the summer or winter break. This will allow you to gain that international experience that companies are looking for, whilst networking and building new important business relationships with colleagues around the world. You could be working from home, while interning for a company in Stockholm, Sweden or a company in Tokyo, Japan. With a remote internship, the entire professional world is open to you.
You're not just an intern. You're 100% part of the team
Even if you aren't face to face and interning from your home, you're not fetching coffee or making copies for people. It doesn't matter if the company is based in Madrid, Spain and you are working from your bedroom – you're 100% part of them, so take advantage of that.
Say hello and connect with your colleagues over email, Slack or WeChat. Introduce yourself. It's so much easier in writing than in-person if you're not an extrovert. This will allow you to forge important connections and build up your global network. Everyone knows someone. You never know… You could end up working for the company upon graduation if you're doing a great job.
At Absolute Internship, we have countless

success

stories from interns

that worked remotely and on location that have been offered a full-time role upon graduation with their host companies.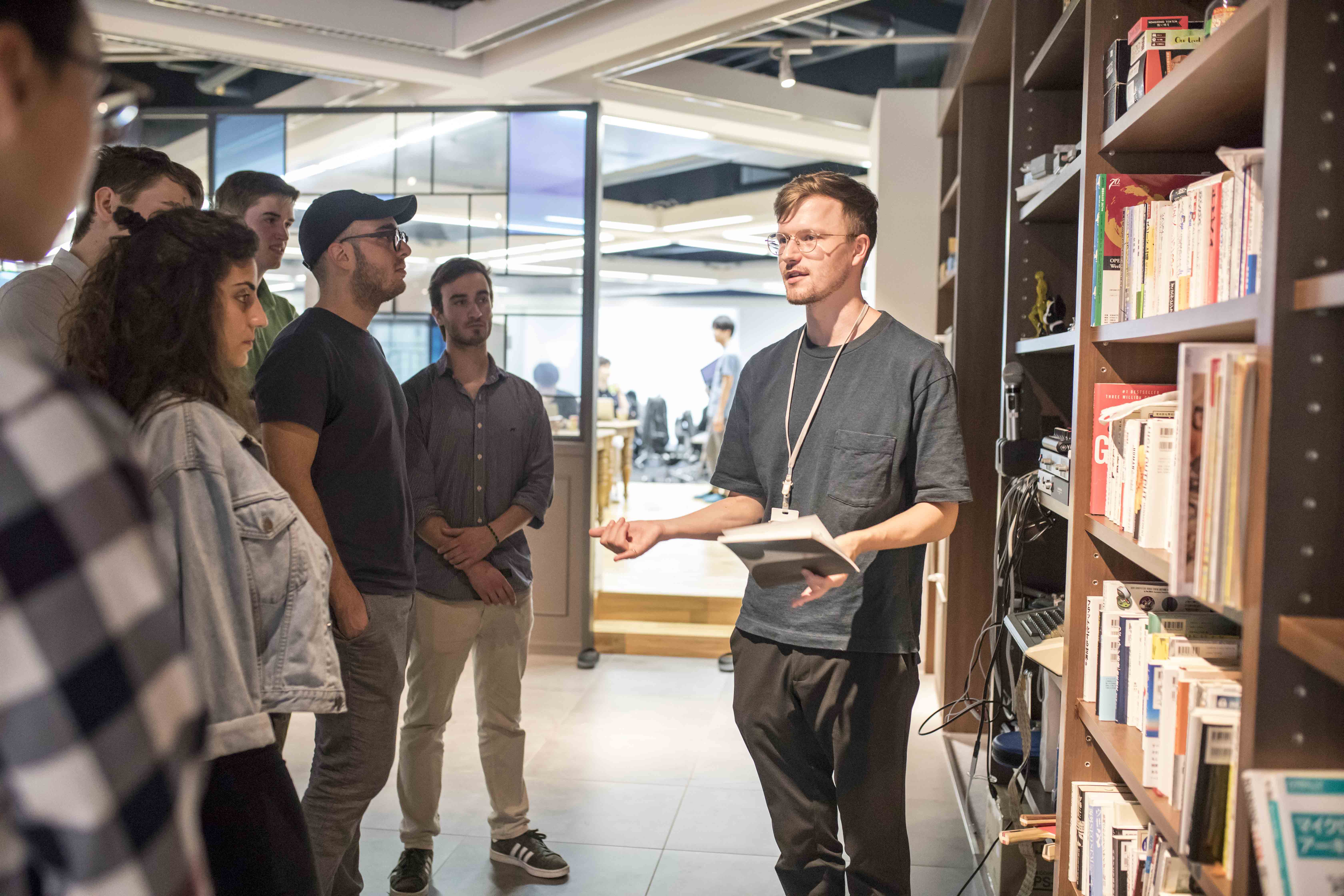 Absolute Internship Tokyo Program visiting Wantedly Japan in 2019
Take advantage of all the free resources to learn
When you're a virtual intern, you will have access to a lot of invaluable company and industry resources. Read and learn as much as you can. When you're an intern – you are there to learn. Capitalize on all the information you have available. We have had many of our past students intern for law firms in Beijing and Shanghai in China. They have had the opportunity to learn so much about the legal industry in China by just reading up on old cases, challenges and lessons learned that each firm has dealt with. Naturally, a lot of the things you may read during your internship will be confidential, but it won't stop your learning.
Everybody wants to help you
If doing an internship virtually this year is your very first internship experience, it can be intimidating. You might feel unsure about the virtual work environment and the process. You know what? That's completely normal. Just remember that everyone at your company has more work experience than you. It is likely that they remember how it was for them when they were an intern and just starting off, and would want to help you and share their wisdom with you. That's how it goes in life. Embrace it and try to connect with each single one of your new colleagues in one way or another. People are very receptive to questions, so don't be afraid to ask people in a polite way. If you don't ask, how will you ever find out?
Intercultural exchange and learning from another culture
One of the easiest and most rewarding ways to make the most out of your virtual internship experience is to actively seek out intercultural exchanges with your new colleagues.
If you're studying in the U.K and you're a virtual intern for a company based in Tokyo, Japan – you could have a "Breakfast Meetup" with one of your Japanese colleagues who would likely have his or her coffee break in the afternoon. You could be sharing about traditional British breakfast and what people normally eat. Then, that would open up a conversation about what people are eating in Japan for breakfast and suddenly you have an amazing intercultural experience through your virtual internship. Alternatively, if you're based on the West Coast in the U.S – you could be having a late dinner and connect with one of your colleagues in China, Singapore or in Japan who would likely have his or her lunch break. A perfect time to meet virtually and "have a meal" together whilst exchanging cultural norms.
The opportunities are endless and it's just a matter of being creative.
Remember that the more you learn from another culture, the more open minded you will become and the more attractive you will be for future companies.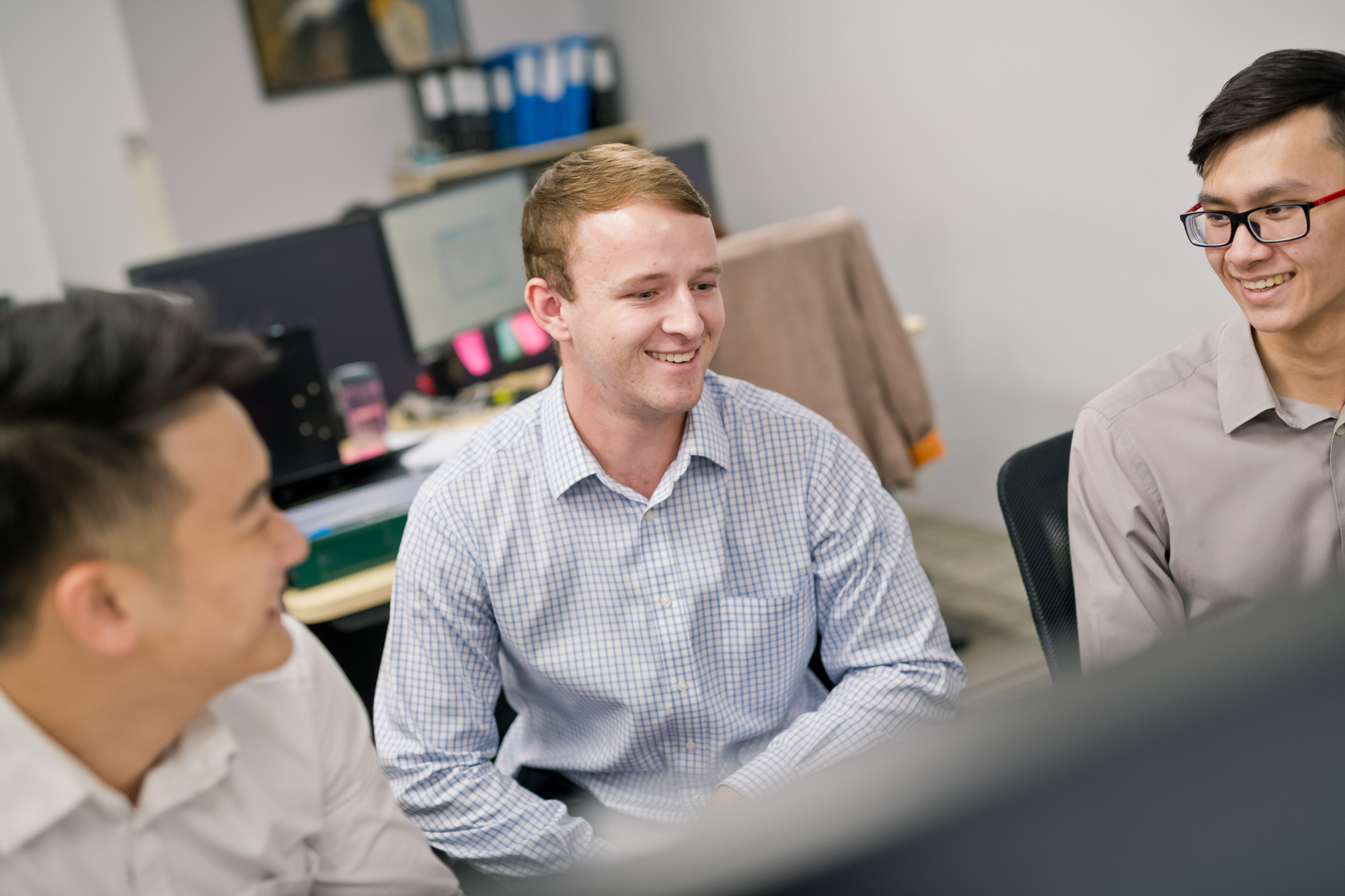 Absolute interns at the workplace during the Singapore Internship Program
Intern and travel the world at the same time
The best perk of an international virtual internship is that you can travel to the lushest beaches in Brazil, or explore the islands of Greece all while working remotely through your internship online. You don't need to be working from your campus dorm or your room at your parents house. As long as you adapt to the meeting hours and the time zones of your host company, you can work from anywhere which is a great advantage of being a remote intern.
No Passport Needed
Another thing you probably don't know about doing a remote internship online is that you don't need a passport. You don't have to invest in a passport, visa or commuting to your internship site. You can intern from anywhere, which is a huge advantage and a big cost savings for any student that would like to gain international work experience.
Still unable to make a decision on whether you're the right fit for a remote internship program?
[