11 Apr

5 Reasons You Should Intern in Madrid This Summer

Madrid is a special city. Whatever you're looking for in your international internship experience, Madrid likely has it by the bucket-load. Utterly caked in culture, history and cool, the Spanish capital is a hub for industry giants and start-ups alike. We've put together our top 5 reasons to intern in Madrid this summer.
The Language: Plain and Simple
There is no better place to hone your Spanish language skills than in Madrid. Elsewhere in Spain there are regional languages and dialects to contend with such as Catalan in Barcelona, or Basque in San Sebastian. When it comes to Spanish though (or as it's also known, Castellano, in order to distinguish it from the other languages of Spain), there's nowhere better to go than the nation's capital.
The Weather Alone is a Reason to Intern in Madrid!
Expect sunshine, and lots of it. Madrid receives more hours of sun than almost all other cities in Europe. In fact, it's number 5 in the list, even out-shining Barcelona on the leaderboard! Madrid is sunnier than Atlanta, Georgia and Sydney, Australia. Who knew!? Your vitamin D will be through the roof. That's a win. Head to el Parque de El Retiro, el Templo de Debod or Madrid Rio to find out why Madrid doesn't need a beach.
The Rich History is Mind-Numbingly Awesome
From Ferdinand and Isabella to Napoleon Bonaparte, Moorish occupation to the Spanish Civil War, Madrid has seen its fair share of action throughout the ages. These days the palaces and parks are much more peaceful places to hang out! For those interested in the happenings of the past, however, Madrid remains a perfect place to explore, imagine and time travel.
The Core of Spanish Culture
If you want culture, Madrid is about as authentically Spanish as it gets. In some ways this ancient city is lost in the past, and is all the better for it. The traditions of Spain are still well intact, from food to music, local markets to boutique shops, Madrid is Spain's biggest yet most "local" city. Situated in the heart of the country, Madrid is also an ideal launchpad for visiting other spectacular towns and attractions Spain has to offer. Our Madrid program takes advantage of this with our weekend and day trips.
The Cost
Madrid is the most economical program we offer at Absolute Internship. In fact, the city is more affordable than many other major global capitals. Whether it's food, drinks, nightlife, or other activities, Madrid is less expensive than cities of similar scale and influence. Despite being a budget option in comparison to hubs like London, Paris or Barcelona, Madrid remains a stunning place to spend the summer. There's a reason the Spanish royal family still live there!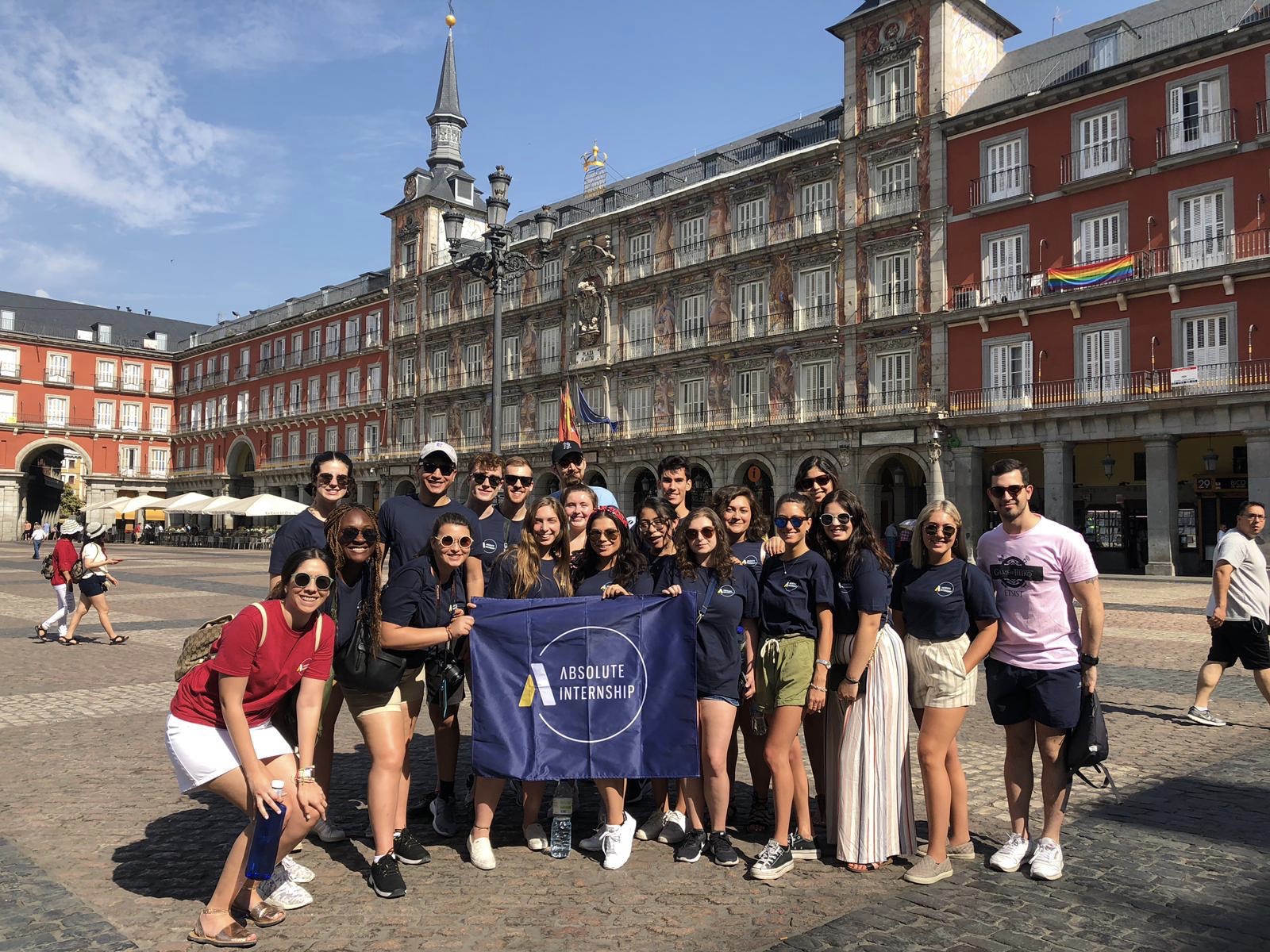 So those are our top reasons to intern in Madrid this summer. We're sure you'll agree they are quite convincing! If you want to read more about our past participants' experiences spending the summer as an intern in Madrid, why not start with Theodore's. Theo took part in an entrepreneurship internship with us in 2017. Then there's always Kate, who loved being a part of our PR program, or you can check out Vimbai's account too. You can always use the blog search function to find more. Enjoy!
{{cta('6ea839be-de97-4e39-9f6b-9a4c954dc648′,'justifycenter')}}