27 Aug

Last day at work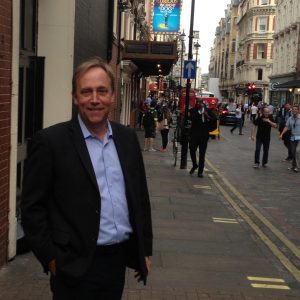 My Last Day at work… my feelings are… sentimental. Sort of sad. It's been such a long, wonderful journey working here. I really feel as though I've grown up a lot. Over the weekend my Dad came to visit and to take away some of my stuff. That was nice, he noticed I had changed a bit though; that was not expected. I think the only person who hadn't noticed my change was me–up until my Dad mentioned it that is. This was something I embraced and welcomed; it was a positive change towards adulthood. I thought this was pretty well captured in a picture my friend took of me the night of our speaker series (which was very informative and helpful for marketing, I thought).
How do I summarize this trip? It was what I might call a small lifetime. I saw plays like the Curious Incident of the Dog in the Nighttime, I ate at trendy tapas bars like Dehesa, I worked in Soho, I went to the gym with one of my bosses, I met new friends at my own gym, in the internship program. There were parties at the Tower of London, late nights with my friend Toni–marathoning Korean dramas; London was a myriad of profound and stellar moments that I will never forget for the rest of my life.
I hope that I don't cry when I say goodbye to my bosses. They were like family. That's rare with businesses, and even more rare with internships. I gained so much usable knowledge and relevant work experience. I am confident, courageous and probably a little hyper from the chocolate caramel mousse I had at my goodbye lunch. My bosses bought me a charm neckalce and everyone in the office signed my goodbye card. I got rather bashful over it.
I don't know where I am going to next, what life has in store for me, but I'm confident it will be one whirlwind of an adventure. I might sound like a bit of a cheeky bugger saying this–but I feel like I'm destined for big things. I've already sent a company in New York a box of chocolates, inside is a letter from me saying that "hiring is like a box of chocolates, you never know what you're going to get… but maybe now you will." I know who I am and what I want now; I am a sweet demeanour with a uniquely flavourful way of speaking–all wrapped in brilliant packaging (check out that white jacket-dress in my photos!) I have Absolute, my coworkers at the HoEF and myself to thank for that (hey–self improvement takes effort.)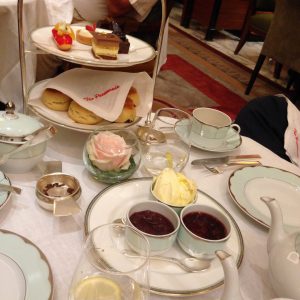 I will miss my friends and the many new faces I've come to know and love; like the staff at the Department of Coffee and Social Affairs, Tom, Olli, Steve, Adam, Andrew and from W10 performance, the staff at the Intern Housing, Carla who was incredibly sweet to me, Giulia, Banu… everyone. I'm sad to leave them all–and hope that we meet again some time in the future. And I'm sad to leave London. What a gorgeous city. The architecture, the tradition–I went to the Dorchester for High Tea; how splendid that was. I leave London on the brink of ladyhood, smiling. The soles of my shoes greatly warn; my own soul, firey, empassioned, well beyond "warm".